Each year, the Du Quoin State Fair holds a Twilight Parade to proudly announce the opening of the annual showcase in Du Quoin. The 2024 parade will be held on Friday, August 23rd at 6pm.

The annual Twilight Parade will be self-contained on fairgrounds property. The staging area for the parade will take place on Executive Drive, just south of the mile track, just inside Gate 8 off of Bob Green Drive. The parade will step off from the south end of Grandstand Avenue and make its way to Main Street. From there the parade will turn west on Main Street and continue to Pacer Avenue. The parade will turn south onto Pacer and exit Gate 6 back on to Bob Green Avenue.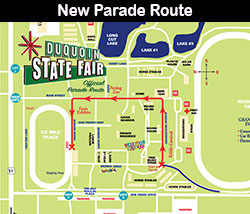 Become a Part of the Parade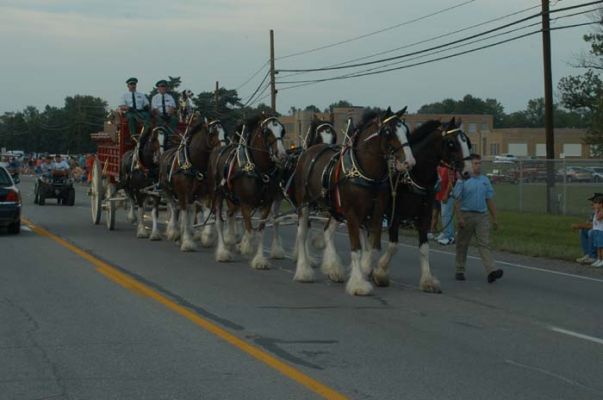 There is something for both young and old in the parade – from marchers to riders on horseback and you too can be a part of the fun. The Du Quoin State Fair is looking for groups who are interested in participating in the parade. This year's theme is "Harvest the Fun".